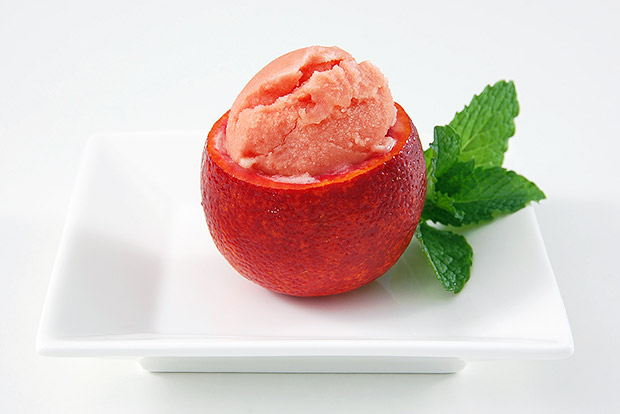 A healthy lifestyle doesn't mean giving up treats all together. Reduce how often you eat sweets, and it's okay to enjoy a favorite dessert every now and then. That's especially true when the dessert is under 200 calories! Here are a few ideas for treating yourself this summer.
Cinnamon chips and fruit salsa
Enjoy your chips and salsa for dessert by scooping up some homemade fruit salsa with cinnamon chips. For the salsa, combine ¾ cup of your favorite diced fruits. When made with ¼ cup strawberries, a ¼ cup peaches, and a ¼ pineapple, and served with 8 Trader Joe's Cinnamon Sugar Pita Chips, this dessert totals 176 calories.
S'mores
There is no reason to deprive yourself of dessert at the campfire. A S'more made with 1 graham cracker sheet, a ¼ of a Hershey's Milk Chocolate candy bar, and 1 large marshmallow has only 143 calories.
Ice cream
Summer is the season for ice cream. Practice portion control, and you can enjoy a rich, creamy treat without getting off track. A ½ cup of Breyer's All Natural Rocky Road ice cream contains 150 calories. Serve it in a cake cone and add only 25 calories more.
Sorbet
To reduce the fat in your frozen treat, choose sorbet instead of ice cream. A ½ cup of Häagen-Dazs Mango Sorbet will cool you off for only 120 calories.
Angel Food Cake with berries
Celebrate the season with fresh berries. Turn it into a treat by adding cake and whipped cream! One serving (28 g) from a store-bought angel food cake topped with a 1/2 cup fresh raspberries, and 2 tablespoons canned whipped cream has 120 calories.
Yogurt pops
It's simple to make your own frozen treat with only 136 calories. Puree a ½ cup low fat vanilla yogurt and ½ cup blueberries in a small food processor, or blender. Pour the mixture into a paper cup with a popsicle stick, and freeze. Thaw slightly and peel away the cup before serving.