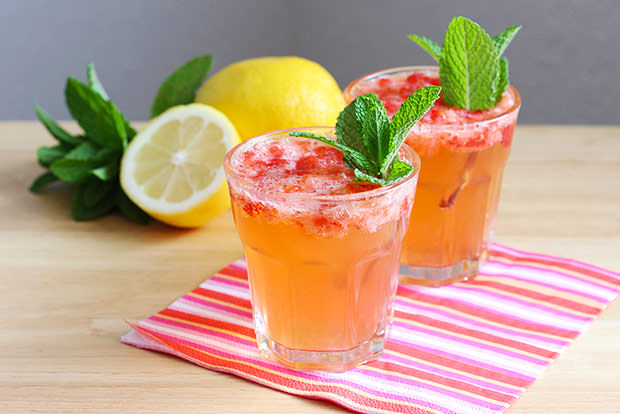 This refreshing mocktail will help you cut alcohol and sugar without feeling deprived. It's perfect for spring and summer parties.
Nutrition Facts
Serving Size 1 drink
Amount Per Serving
% Daily Value*
Trans Fat 0g
1%
Total Carbohydrate
3.9g
Sugars 2.4g
*
The % Daily Value (DV) tells you how much a nutrient in a serving of food contributes to a daily diet. 2,000 calories a day is used for general nutrition advice.
Yield: 1 drink
Preparation time: 5 minutes
Ingredients
2 fresh strawberries, halved
1 tbsp fresh lemon juice
8 ounces cold club soda
Sprig of mint (optional)
Directions
Place the strawberries and lemon juice in a serving glass. Mull the fruit and juice together to smash the strawberries well.
Add the club soda. Garnish with a sprig of mint and serve.