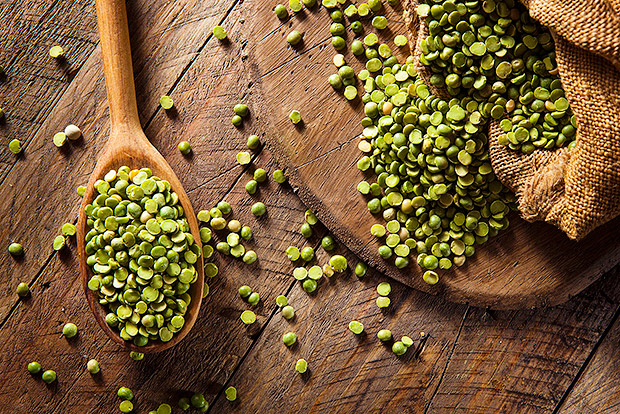 What is pea protein powder?
Pea protein powder is derived from field peas, which are grown for drying. You might know them as green or yellow split peas. The dried peas are ground into powder, and the natural fats are removed, resulting in a protein-rich powder.
The benefits of pea protein
Pea protein has gained popularity for being a vegan, gluten-free protein supplement. Unlike supplements derived from dairy, eggs, nuts and soy, it carries less risk for those with food allergies. Pea protein is rich in branched chain amino acids that have been associated with delaying fatigue during exercise. It is also rich in the amino acids arginine and lysine, which may boost immunity and improve calcium absorption (respectively).
Concerns with pea protein
It's important to be aware that pea protein is not a complete protein, meaning it does not contain all of the essential amino acids. For this reason, you will often find pea protein blended with other powders, such as rice protein, for nutritional balance.
Depending on the brand and type of supplement, a serving of pea protein powder can contain 15 to 25 grams of plant-based protein. This is compared to 16.4 grams of protein in one cup of boiled split peas. While the protein powder is more versatile than boiled peas, it typically contains very little fiber. A cup of split peas provides 16.3 grams of fiber, including soluble fiber that has been found to lower blood cholesterol.
How to use pea protein
Pea protein powder can be used when preparing a variety of foods to boost your total protein intake.
Blend it into shakes and smoothies
Stir it into oatmeal or yogurt
Add it to dry mixes for muffins, pancakes or cookies
Mix it into soups and stews