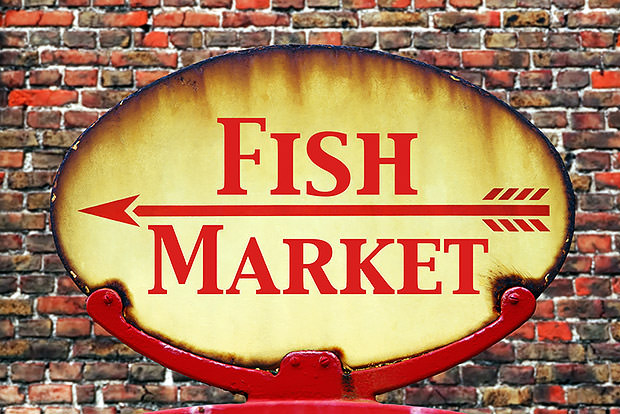 While health experts recommend eating more fish and less red meat, concerns about mercury, sustainability, and cooking methods may be keeping you from making the change.
Concerns about mercury
Fish is full of nutrients, but some fish are also high in mercury. Mercury is not a major health concern for most people, but high levels of mercury can damage developing nervous systems. According to the Food and Drug Administration and the Environmental Protection Agency, women who may become pregnant, who are currently pregnant, nursing mothers, and young children should avoid high mercury fish.
Larger fish tend to have higher mercury levels because they feed on smaller fish. Health agencies recommend that high-risk groups avoid shark, swordfish, king mackerel, and tilefish. Up to 12 ounces of low mercury fish and shellfish can be enjoyed each week such as shrimp, canned light tuna, salmon, and catfish.
Making sustainable choices
Fishing and farming methods influence the population of fish and the ecosystems that are important for healthy marine life. The popularity of fish as a health food has put some species at risk for overfishing, which has decreased the population to dangerously low levels. To solve issues with overfishing, many fish are now farm-raised. While farm-raised fish can be a healthy choice, some are raised in unhealthy environments, spreading disease and parasites.
All of these factors make choosing a truly healthy fish a difficult task, but there are resources to help. The Monterey Bay Aquarium Seafood Watch® program provides a guide for selecting fish based on human and environmental health as well as the health of the fish species. Types of fish are divided into "Best Choices," "Good Alternatives," and "Avoid." This guide is updated every six months and serves as a reliable resource for making healthy, sustainable fish choices. (See the Seafood Watch® Seafood Recommendations.)
Best cooking methods
Fish and seafood are full of lean protein, but when battered and deep fried, the added saturated fat and sodium quickly turn a healthy choice into an unhealthy meal. There are plenty of flavorful ways to prepare fish without canceling out all of the nutritional benefits. Bake or broil fish fillets with fresh herbs and finish it off with a squeeze of lemon or lime before serving. Steam whole fish or fish fillets with fresh greens and add spices like curry or chili powder. Marinate large fish fillets for a few minutes in olive oil, herbs, and citrus zest and grill over high heat. You also don't have to give up breaded, crispy fish. Use cornmeal, whole wheat bread crumbs, or almond meal to coat fish fillets and then bake or skillet fry in a small amount of olive, avocado, or virgin coconut oil.
Sources