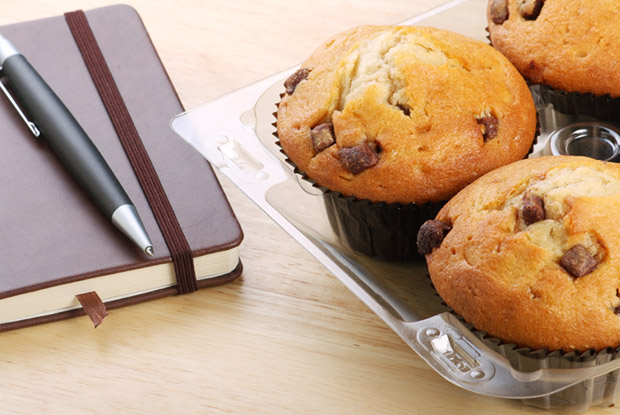 Office meeting rooms are filled with high-calorie foods. When you combine hours of sitting with donuts, muffins, and cookies, there is a good chance you'll hit a weight loss road block. Whether you are the planner or the participant, there are small changes you can make for healthier meetings.
Cut out the sugar.
High-sugar, high-fat foods might give everyone a boost of energy for brainstorming, but naps around the boardroom table will follow. Avoid an energy crash by providing a balance of protein and carbohydrates. Healthy options can include:
Whole grain bagels or English muffins with peanut butter
Make-your-own yogurt parfaits
Soups
Sandwiches on whole wheat bread
Salads
Fresh fruit
Offer drinks that are more diverse.
Fill pitchers with water and add sliced citrus fruits or cucumber. Offer fruit-infused cold and hot teas. Skip the flavored creamers with artificial ingredients, and provide half and half, skim milk, and soy milk for coffee drinkers.
Make time for moving.
It may feel silly to stand and stretch during a professional meeting, but it can do wonders for attention span and attitude. For all-day meetings, give attendees breaks for short walks. Invite individuals to stand and move to the side of the room as necessary, or ask them to stand when they speak. These small efforts to move will get blood flowing through the body, and to the brain.
Generate ideas internally.
Are you at a loss for how to make your meetings healthier? Have a contest among employees to generate ideas. Give a reward to the department that plans the healthiest meeting, or the person who comes up with a cost-effective idea. Do this every quarter to generate new ideas, and encourage coworkers to become more involved in the decision making for the health of the company.