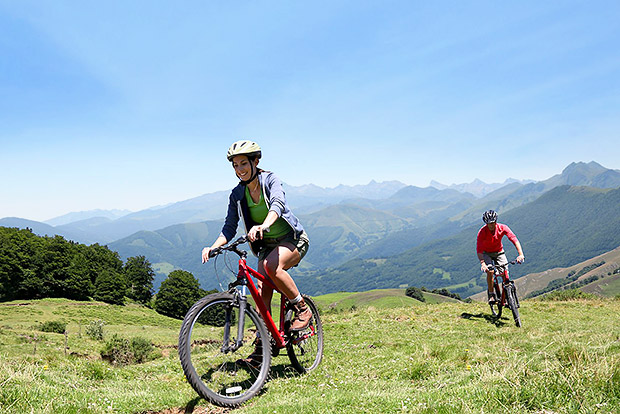 Visit an inspiring place.
A vacation spot that supports an active lifestyle keeps you motivated during travel. Fitness-focused cities offer bike lanes and pedestrian-friendly paths, and places with beautiful scenery provide an enjoyable environment that encourages you to get moving. In these locales, sitting in a lounge chair might be less inviting.
Choose your hotel wisely.
It's tempting to choose out-of-the-way hotels to get a better price. Unfortunately, these hotels often force you in the car to sightsee. Instead, choose lodging that is accessible to local attractions. Park the car and walk to restaurants, museums, and other sites.
Do your restaurant research.
You won't feel like being active if you don't eat healthy meals during your vacation. Eating heavy, fried foods and overloading on carbohydrates and alcohol can make you lethargic and unmotivated. Find the best healthy restaurants, and make sure they are accessible from your hotel. Enjoy some treats, but stick with your usual healthy fruits and vegetables, whole grains, and lean protein to stay energized and active.
Plan an activity each day.
You don't have to work out on vacation to stay fit. Incorporating activity into your travel to-do list is a healthy way to spend time away from the gym. Take a walking tour of local sights, hike to the end of a trail for great views, sign up for a bike tour, or learn a new watersport. If you turn your exercise into fun, you'll stay active on vacation without sacrificing time with friends and family.