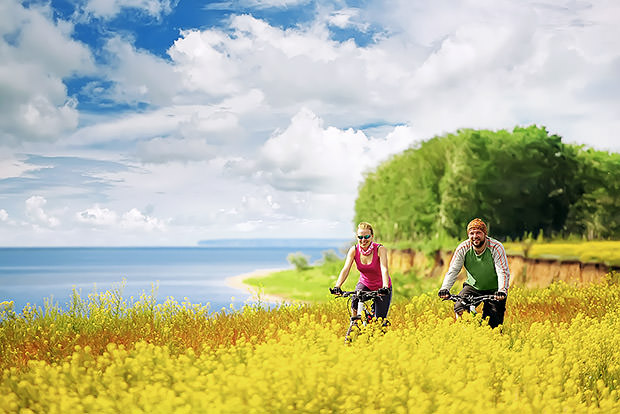 Challenging, lengthy workouts burn calories for weight loss and improve fitness, but moderate exercise may be the answer to making positive, long-term improvements in health. These are three reasons a 30-minute, moderate-intensity exercise session each day still might be the best choice for you.
It encourages a healthy lifestyle.
Moderate exercise may help you maintain the energy necessary to make healthy, active choices throughout your day. One study divided healthy, overweight men into a low exercise group that exercised 30 minutes a day, and a high exercise group that exercised 1 hour a day. Those in the low exercise group lost more weight (3.6 kilograms vs. 2.7 kilograms) over three months. They also reported feeling more energized and motivated to stay active throughout the day by taking the stairs and walking the dog. The high-exercise group reported feelings of exhaustion with little motivation to add extra activity beyond their workouts.
It's achievable.
High-intensity interval training (HIIT) and high-intensity circuit training (HICT) are effective, but these challenging activities are not ideal for all fitness levels. They often leave beginners discouraged, decreasing motivation to stick with a fitness plan. Exercise must be both challenging and achievable for long-term success.
It reduces burnout.
Challenging workout programs promote a need to constantly push yourself and work out longer. While there are benefits to setting long-term fitness goals, everyone needs a break from the pressure. Without one, you can easily get burned out and give up on exercise altogether. A moderate program that is both enjoyable and challenging will become something you look forward to. Exercise should not feel like a punishment that you dread.